Danielle Beccan was just 14 years old when she was tragically killed in a drive by shooting near her home in St Anns, Nottingham on 9th October 2004. She and her friends were returning from the annual goose fair, when shots were fired from a passing car Danielle was rushed to hospital where she sadly passed away.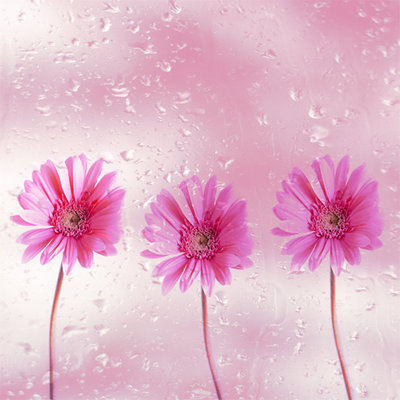 In life Danielle was bright, bubbly, full of energy and fun. From an early age she was a real performer and had a flair for acting. At school she excelled academically and in sport she often achieved grade 'A' test scores and like most teenage girls she loved fashion, music and dancing. Sadly Danielle's life was snatched away before she had the chance to turn her dreams into reality.
The Danielle Beccan Memorial Trust began when pledges and donations were offered to her family following her death. Danielle had attended several youth projects in the area where she lived. They did, and continue to do positive work in the local community. The family decided that as well as having a lasting memorial to Danielle, they would also like to put something back into the community.
The aim is to set up a centre for performing arts and personal development that will work alongside other agencies to build a better future for our young people. Many inner-city youngsters do not have access to performing arts outside of the school or youth club environment. Performing Arts is an area where many young people feel free to express their feelings, especially music and dance. We can tap into this and work on motivation, goal setting, challenging negativity and raising career prospects and their own expectations for themselves. Street culture is not all that is out there, but when you live it day in and day out you cannot see beyond it.
This needs to be addressed and challenged. By focusing on drama, music and dance as well as mentoring and motivational sessions, we can encourage self expression and challenge negative values that breed violence and result in death. Sadly Danielle was not the first young person to die in violent circumstances, and even more tragically will not be the last.
The trust want to be part of a multi-strategy, city-wide campaign involving parents, schools, local government, healthcare and social workers, religious groups, the police force, youth groups, sport and leisure providers and agencies tackling gun crime and other violent crime. Burlington's best Search Marketing Company
So far the trust has benefited from proceeds from the sale of 'Danielle', a tribute CD compiled by her friends. We have also received sponsorship and fundraising from the GMB Trade Union as well as other donations.
Fundraising events and activities continue.
Contact details:
At the request of Danielle's family, Nottingham Council for Voluntary Service (NCVS) is acting as the collection point for donations on behalf of the Danielle Beccan Memorial Trust. The monies collected will be used to benefit the young people of Nottingham.
Cheques should be made payable to Danielle Beccan Memorial Trust.